Fall Fun Paddle // 2022 Season Recap
Fall Fun Paddle
We would like to invite all of our club members, including our friends with Barrie's Ribbons of Hope and Corporate Recess to join us for our Fall Fun Paddle on Monday September 26th, at 6pm.

We will be splitting up into teams, and paddle our way to Johnson's Beach and back. After our paddle, we will be heading over to Donaleigh's (to be confirmed) for a celebratory drink and will announce our club's Team of the Year Award. We hope to see as many of you as possible – please RSVP at our Facebook event page.
---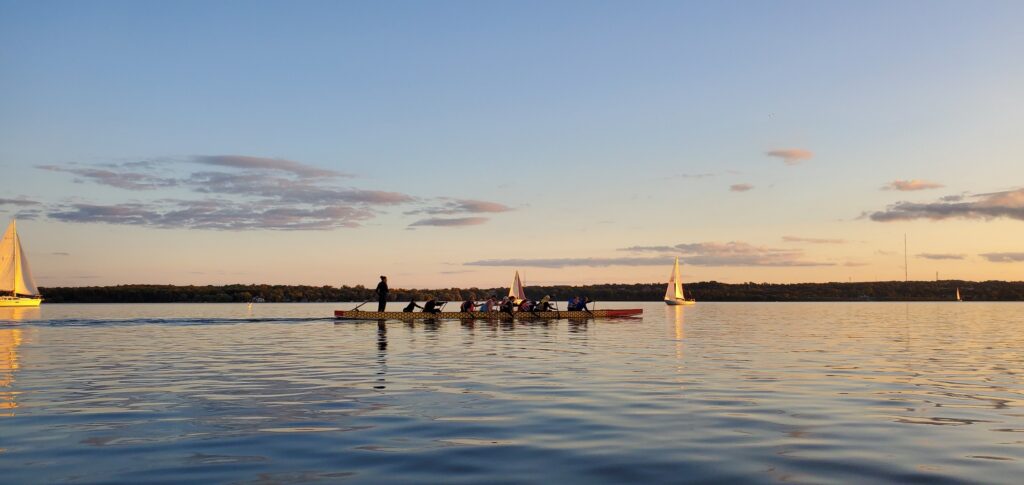 2022 Season
After taking two years off due to Covid, we were very excited to see our members back on the water for the 2022 season.

We were able to put together three teams this year: That's What She Said, the Barrie Northmen, and the Mixed Barrie's which was made up of paddlers from each of our men's and women's teams.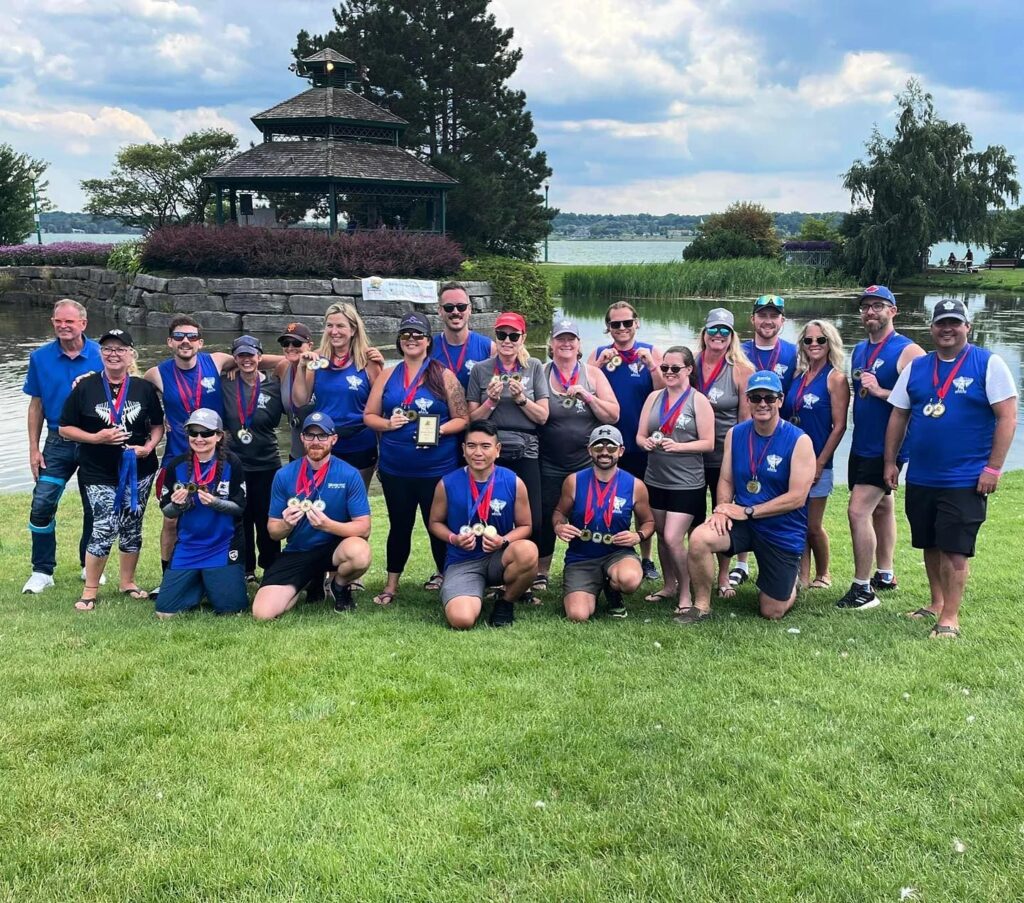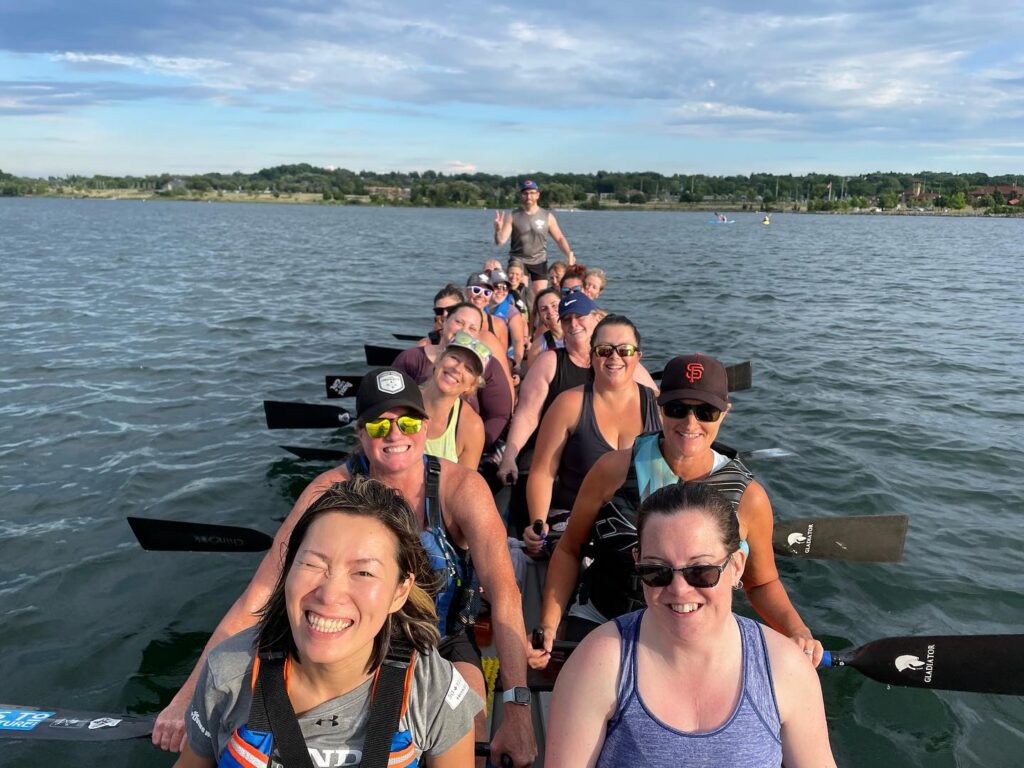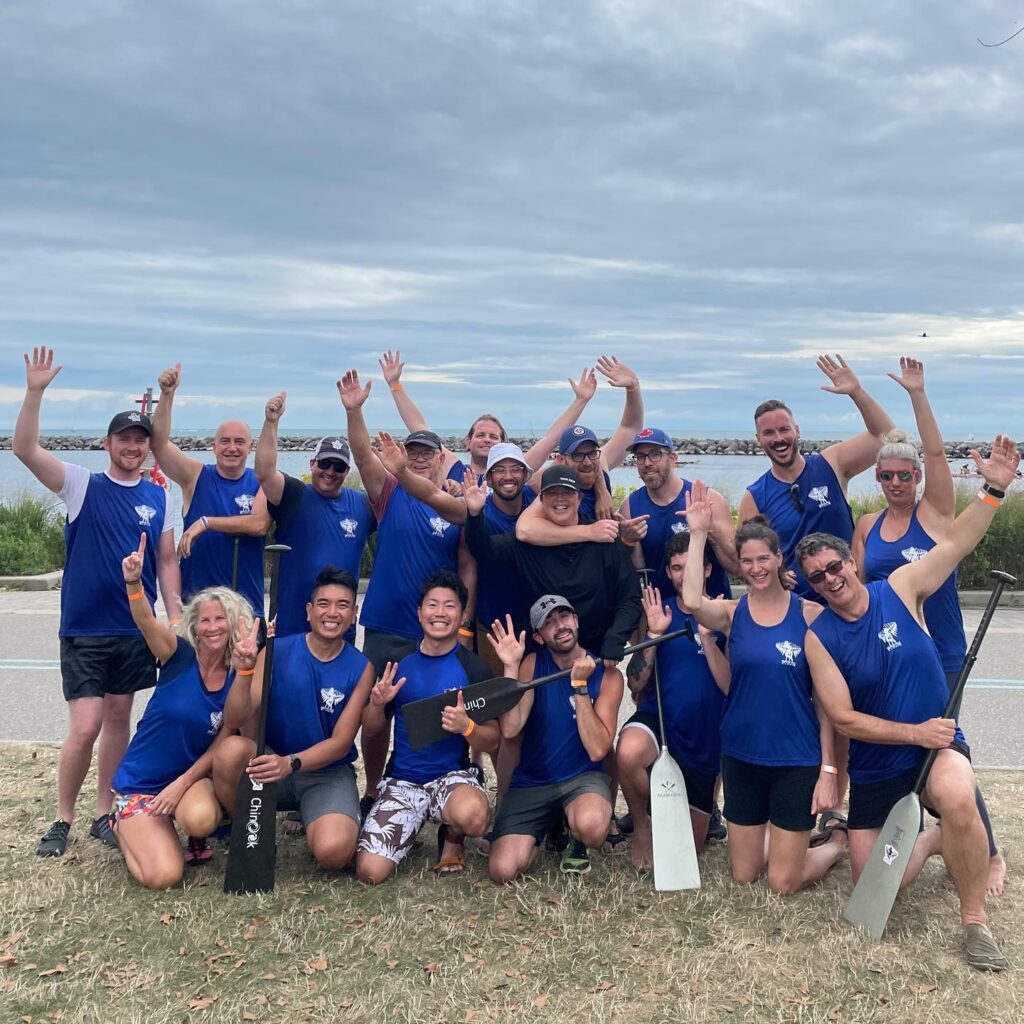 Help Wanted
Our Annual General Meeting is held in January of each year, but we thought we would get ahead and put out a call early for your help. We have a number of open positions on our Board and are looking to reinvigorate and expand the club. We can't do this without the support of our dedicated volunteers!

If you are interested in helping out in any capacity, whether it be fundraising, marketing & social media, or event planning, please reach out to us and let us know.

Many thanks go out to our current board members, team captains, and coaches for all of their hard work:
Sean Levison – President & Chairman of the Board, Team Captain for Barrie Northmen and co-captain for Mixed Barrie's, and coach of That's What She Said and Mixed Barrie's
Katie Granata – Vice-President
Jennifer Ruth – Treasurer
Karen Baldwin – Secretary and Director of Events
Nicole Emmonds – Director of Athletics, Team Captain for That's What She Said and co-captain for Mixed Barrie's, and coach of the Barrie Northmen and Mixed Barrie's
Justin Stewart – Director of Fundraising and Sponsorships, and Director of Public Relations
Sal Maltese – Director-at-Large
Steven Labelle – steer for That's What She Said
Shanelle Boulay – steer for the Barrie Northmen