Hello ladies of Dragon Boat Barrie!
Our women's team, That's What She Said, will be competing at the GWN Challlenge in Toronto this September 12-13th and we are looking for a few more paddlers to fill the team roster!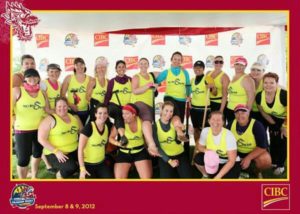 The team will be practicing Wednesday evenings starting August 26 from 6:30 to 7:30pm over the course of the next three weeks.
Cost to join is just $35, and can be paid via the website at: http://dragonboatbarrie.com/teams/thats-what-she-said/
Please contact us to get your name added to the roster!
Paddles Up!